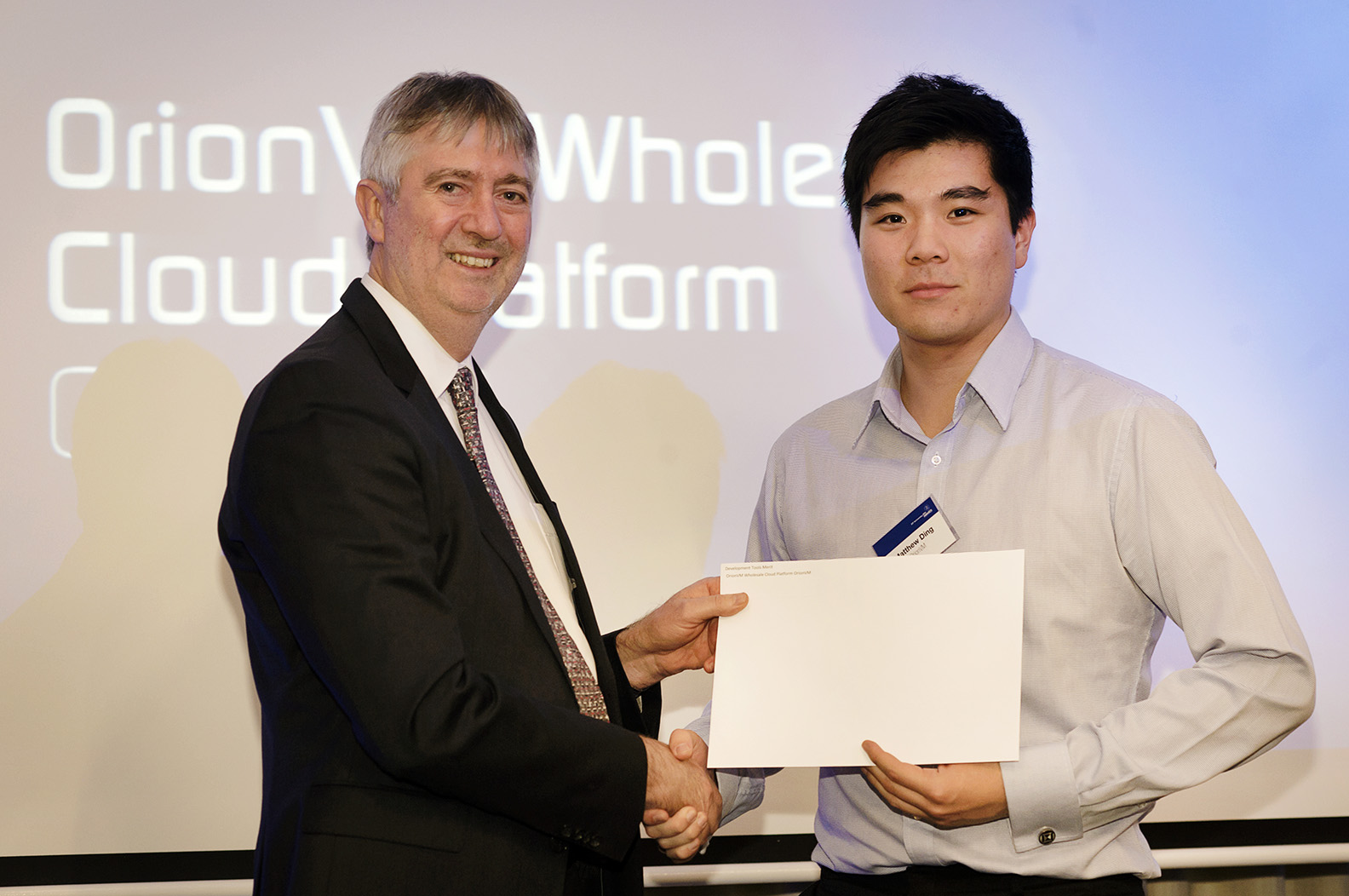 OrionVM IaaS Platform distinguished in premier technology awards program for ICT Industry, recognising Australian innovation
OrionVM® (www.orionvm.com), a leading provider of wholesale Infrastructure-as-a-Service (IaaS) and next-gen cloud technology, was named as a state merit recipient and national finalist today in the Tools category of the 2014 iAwards, Australia's premier technology innovation awards program for the ICT industry.

The iAwards honours both companies at the cutting edge of technology innovation as well as leading professionals across the ICT industry. Most importantly, the iAwards recognises the achievements of home-grown Australian innovators. The key goal of the iAwards is to discover, recognise and reward the ICT innovations that have the potential to, or are already having, a positive impact on the community—at home, in the office and on a global scale. The iAwards also recognises the achievements made and value added by ICT professionals, CIOs and other innovators.

The iAwards for the New South Wales (NSW) State territory were presented at a ceremony in Sydney on June 25, 2014. The iAwards State Presentations are where iAwards host organisations, local branches, sponsors and members of the local ICT industry announce the state and territory winners and national finalists for the prestigious 2014 iAwards. These awards honour the best and most innovative solutions in each state or territory. Winners and merit recipients of these state and territory awards go on to represent their state or territory at the national phase of judging, which is being held in Melbourne on 29 August at the Melbourne Convention and Exhibition Centre. OrionVM was named a merit recipient and national finalist in the Tools category for the 2014 NSW State iAwards.

OrionVM helps IT solution providers drive profit and deliver high-performing, enterprise-grade cloud infrastructure. Fuelled by strong demand for its market-leading wholesale cloud platform, OrionVM achieved a record year in 2013 with a 20-fold increase of customers, adding enterprise clients such as Fastly, D-Link, and Vodafone, and launched key technology partnerships with Cumulus NetworksTM and Mellanox. OrionVM is Australia's largest wholesale cloud IaaS provider and recently announced their US expansion in early 2014 with a new headquarters office in San Francisco, CA.

"Our entire team is honoured to be chosen as a merit recipient and finalist among so many innovative Australian companies nominated for this year's iAwards," said OrionVM Co-Founder and CEO Sheng Yeo. "This recognition validates the impact of disruptive technologies like OrionVM's cloud offering that are helping companies to remain competitive, increase efficiency, and generate new business. We are proud of our company's Australian roots and appreciate the efforts of the iAwards organisation to highlight the cutting-edge achievements that Australia is offering to the world."

Judging of the group awards is divided into two stages. Phase one determines the state winner for each category and is undertaken by an online review of the nomination submitted. This first phase of state judging is an on-paper review carried out by ICT industry professionals. The judging panel will assess all iAwards nominations in order to select winners in each category for each state. iAwards judges will assess nominations against the relevant selection criteria. State winners progress to phase two. This is a face-to-face presentation that will take place in Melbourne. The second national phase of judging is designed to enable each of the state winners to present their nominations to a panel of iAwards judges in person.

For more information on OrionVM, please visit https://www.orionvm.com. Details about the iAwards and the list of winners and finalists in all categories are available at http://iawards.com.au.

About OrionVM®
OrionVM is a wholesale Infrastructure-as-a-Service (IaaS) provider. The company's revolutionary technology suite (virtual storage, compute, orchestration and virtual networking) enables the delivery of high-performing, highly reliable cloud solutions at market-leading price-to-performance ratios. The OrionVM Wholesale Cloud Platform supports private, public, and hybrid cloud deployments and is built either for internal consumption or resale. Efficient and distributed enterprise-grade architecture allows clients to provide their own cloud offerings at margins of up to 80% off Amazon. Partners have full control—from a complete white-label rebranding to billing integration and flexible account management. OrionVM's technical vision represents a fundamental advancement for Cloud 2.0 infrastructure, which inspired tech luminary, Gordon Bell, to become a company angel investor. Global customers include publicly listed telcos, IT service providers, and leading enterprise SaaS companies. OrionVM company headquarters are in Sydney Australia and in the San Francisco Bay Area. For more information, please visit or follow the conversation on Twitter @orionvm.

About the iAwards
iAwards is the premier technology awards platform in Australia delivering the most comprehensive program that recognises the achievements and innovation made in ICT across all facets of the economy. The iAwards program's goal is to provide external stakeholders from business, industry and government with a clear view of the people leading ICT in Australia and the quality of innovation being produced. The iAwards honours both companies at the cutting edge of technology innovation as well as leading professionals across the industry. Most importantly, the iAwards honours the achievements of home-grown Australian innovators. For more information, please visit http://www.iawards.com.au or follow the conversation on Twitter @theiawards.
https://www.orionvm.com/wp-content/uploads/2014/06/OrionVM_iAwards062314.jpg
1052
1584
OrionVM Team
https://www.orionvm.com/wp-content/uploads/2015/02/orion_logo_v31.png
OrionVM Team
2014-06-30 21:00:21
2014-11-21 10:41:30
OrionVM Wholesale Cloud Named As State Merit Recipient and National Finalist in 2014 iAwards