OrionVM and Linux pioneer SUSE enable channel partners to quickly gain cloud competencies that are easy to deploy and operate for large scale and mission critical computing.
San Francisco, Calif., December 14, 2017 — OrionVM, an award-winning next-gen Infrastructure as a Service (IaaS) provider, announced today the continued growth of the OrionVM Wholesale Cloud Platform with the addition of technology partner SUSE, the world's first provider of an Enterprise Linux Distribution. SUSE Linux Enterprise Server represents the first open source enterprise supported Linux operating system on the OrionVM platform.
This collaboration opens new business opportunities for the channel partner community, especially for newly signed national distribution partners who demand enterprise support as a component of their cloud offerings. The partnership between OrionVM and SUSE enables companies to easily leverage an out-of-the-box cloud offering with enterprise support at a sustainable cost, giving service providers a competitive advantage and allowing them to focus on their core competencies. SUSE provides reliable, interoperable Linux, cloud infrastructure and storage solutions that give companies greater control and flexibility of their environment.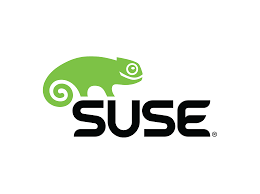 SUSE offers software-defined infrastructure solutions that transform the traditional data center and help businesses achieve greater agility, stability, and reduced costs. SUSE's best-in-class open source enterprise solutions are engineered to extend to the public cloud, helping accelerate innovation and drive digital transformation on a global scale. Their recently announced SUSE CaaS Platform is an enterprise class container management solution that enables IT and DevOps professionals to more easily deploy, manage, and scale container-based applications and services. As a result, enterprises can reduce application delivery cycle time and improve their business agility.
"We are pleased that SUSE Linux Enterprise Server is now available on the OrionVM Wholesale Cloud Platform," said SUSE Director of Cloud and ISV Partnerships Frank Rego. "This further enables the large audience of service providers and their enterprise clientele that are seeking to bring SUSE best-in-class open source enterprise solutions to the public cloud, helping accelerate innovation and drive digital transformation on a global scale."
OrionVM has long been a proponent of open source technology, which is evident in their proprietary infrastructure platform that utilizes the Xen Project Hypervisor and Linux operating system. OrionVM's unique hyper-converged stack and self-service web portals
allow clients to quickly launch their own enterprise-grade cloud offerings with absolutely zero CapEx. Partners have full control – from a complete white-label re-brand to billing integration and flexible account management. OrionVM's wholesale business model combined with their groundbreaking cloud technology innovation represents a tremendous opportunity for MSPs, SIs, and VARs to instantly gain a competitive advantage when deploying a wide variety of cloud solutions.
"We are energized by the continued growth of our provider network and are working tirelessly to enhance the functionality of our cloud infrastructure suite for the channel community. This partnership with SUSE extends the reach of the OrionVM cloud offering to leading distributors, service providers and organizations that have a requirement for enterprise support."
said OrionVM VP of Marketing and Partnerships Daniel Pfeiffer. "Open source technology coupled with all the unique benefits of our wholesale cloud platform truly delivers better performing, lower cost cloud solutions than what is possible when using incumbent vendors like AWS and Azure."
For more information on OrionVM, click here. Follow OrionVM on Twitter (@orionvm) and Facebook (https://facebook.com/orionvm).
About OrionVM:
OrionVM is a wholesale Infrastructure-as-a-Service (IaaS) provider. The company's revolutionary technology suite (virtual storage, compute, orchestration and virtual networking) enables the delivery of high-performing, highly resilient cloud solutions at market-leading price-to-performance ratios. The OrionVM Wholesale Cloud Platform supports private, public, hybrid & bare-metal cloud deployments and is built either for internal consumption or resale. Global customers include tier-1 telcos, publicly listed SaaS companies, and government agencies. The OrionVM company headquarters are in Sydney, Australia and the San Francisco Bay Area. More information can be found at https://orionvm.com
https://www.orionvm.com/wp-content/uploads/2015/02/orion_logo_v31.png
0
0
Daniel Pfeiffer
https://www.orionvm.com/wp-content/uploads/2015/02/orion_logo_v31.png
Daniel Pfeiffer
2017-12-14 21:00:02
2018-01-03 11:43:40
OrionVM Broadens Cloud Offering with Open Source Enterprise Support Partner SUSE