International Cloud Computing Program Announces Shortlist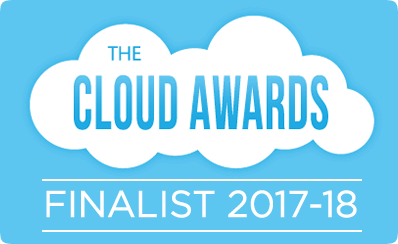 San Francisco, CA – 20 December 2017 –  OrionVM, an award-winning next-gen Infrastructure as a Service (IaaS) provider, is a finalist in the 2017-2018 Cloud Awards Program in the category Best Cloud Infrastructure.
The cloud computing awards program celebrates excellence and innovation in the rapid-growth cloud computing market. The awarding body accepts applications worldwide, covering the US, Canada, Australasia and EMEA. Organizations of any size are accepted for consideration in the program, including those from governmental bodies, start-ups and established multinationals.
In 2017-18, categories include "Best in Mobile" Cloud Solution, Best Software as a Service, Most Innovative Use of Data and Most Promising Start-Up.
OrionVM CoFounder and CEO Sheng Yeo said: "For OrionVM, being shortlisted in the Cloud Awards in the Best Cloud Infrastructure category is clear recognition of the team's hard work and dedication to excellence and innovation."
Cloud Awards organizer Larry Johnson said: "Again, we have seen an overwhelming level of engagement from organizations of all sizes, each showing their commitment to cloud-based technologies and leveraging them in their own unique way. A clear pattern has emerged, and that is that the global technology community is not playing catch-up to the US when addressing cloud innovation. We have seen new levels of excellence in the submissions reviewed, and the judges have had great difficulty in categorizing those applications which should move further in the process."
Over 300 organizations entered, with entries coming from across the globe, covering the Americas, Australia, Europe and the Middle East. You can view the full shortlist here: https://www.cloud-awards.com/2018-shortlist. Final winners will be announced on Tuesday 30 January 2018.
For more information on OrionVM, click here. Follow OrionVM on Twitter (@orionvm) and Facebook (https://facebook.com/orionvm).
About OrionVM:
OrionVM is a wholesale Infrastructure-as-a-Service (IaaS) provider. The company's revolutionary technology suite (virtual storage, compute, orchestration and virtual networking) enables the delivery of high-performing, highly resilient cloud solutions at market-leading price-to-performance ratios. The OrionVM Wholesale Cloud Platform supports private, public, hybrid & bare-metal cloud deployments and is built either for internal consumption or resale. Global customers include tier-1 telcos, publicly listed SaaS companies, and government agencies. The OrionVM company headquarters are in Sydney, Australia and the San Francisco Bay Area. More information can be found at https://orionvm.com
About the Cloud Awards
The Cloud Awards is an international program which has been recognizing and honoring industry leaders, innovators and organizational transformation in cloud computing. The awards are open to large, small, established and start-up organizations from across the entire globe, with an aim to find and celebrate the pioneers who will shape the future of the Cloud as we move into 2018 and beyond. Categories include Most Promising Start-Up, Best SaaS, and "Best in Mobile" Cloud Solution. Finalists were selected by a judging panel of international industry experts. For more information about the Cloud Awards please visit http://www.cloud-awards.com/.
https://www.orionvm.com/wp-content/uploads/2015/02/orion_logo_v31.png
0
0
Daniel Pfeiffer
https://www.orionvm.com/wp-content/uploads/2015/02/orion_logo_v31.png
Daniel Pfeiffer
2017-12-20 20:00:32
2017-12-20 12:36:05
OrionVM Shortlisted for 2017-18 Cloud Awards Program